Walking & Cycling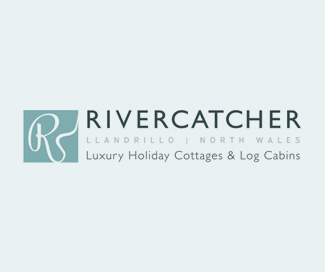 Rivercatcher is located at the foot of the Berwyn Mountains, one of the largest areas of upland heath in Wales. Heather, bilberry and crowberry flourish on the peaty, acidic soils. Blanket bog has developed in the wetter areas where white flowered cotton grass, bog mosses and 'insect-eating' plants like sundew and butterwort thrive.
In short, it is a wonderful place to explore on a walking holiday. There are a wide variety of walks,ranging from short sceneic walks to strenuous climbs over mountains almost 3,000 feet high. A feature of the area is that walkers can enjoy the mountain experience without the crowds that are sometimes found in the busier parts of Snowdonia or The Lakes.
Self Guided Walks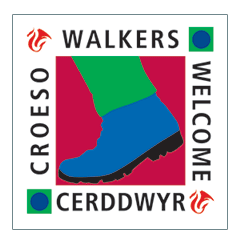 Starting from your doorstep or taking a short drive you will be able to access some fantastic walking to suit any ability.
The Berwyn mountain range with 24 summits above 2000ft (610m). The western side of the Berwyn mountain range is easily reached from its starting point at Llandrillo whereas the eastern side is further away but can be combined with a visit to Wales's tallest waterfall "Pistyll Rhaeadr" at Tan-y-pistyll.
The three principle summits can be climbed in one circular walk, including: Cadair Berwyn (2723 m/ft 830 m), Moel Sych (827 m/2710 ft) and Cadair Bronwen (827 m/2710 ft).
All our cottages and cabins have routes and maps of a number of walks but if you can't wait…
Local Walks
Dee Valley Way
This 15 mile waymarked walking route takes you from Crowen to Llangollen, or the other way round if you prefer.With stunning scenery allrou nd, highlights include Caer Drewyn hillfort, the villages of Carrog and Glyndyrfrdwy, the Llatysilio Mountains, Llantysilio church and Telford's Horseshoe Falls. For something a bit shorter, just shoose a section and start walking. Too much like hard work? Hop on a steam train or horse-drawn canal boat and give your legs a rest. The whole 24km / 15 mile route is clearly waymarked and split into five sections that start and finish at easilt accessible points.
More about the Dee Valley Way
Pistyll Rhaeader Waterfall
Pistyll Rhaeadr is an enchanting waterfall in the Berwyn Mountains.At 240ft (80m) high it is Britain's tallest single-drop waterfall, captivating all who visit her. It's a great place to explore the Berwyn Mountains and surrounding hills, with many walks to suit a variety of walkers.
www.pistyllrhaeadr.co.uk
Cycling holidays at Rivercatcher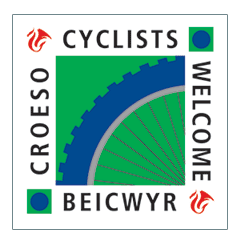 North Wales is a great place to ride your bike! Be it a road bike or mountain bike! the Clwydian Range and Hiraethog have some of the best bridleway cycle route networks in the country that pass through a landscape of outstanding beauty. While Coed Llandegla is recognised as one of the best mountain bike centres in the UK, cycle hire and training are available at the centre as well as an award winning café and shop which will cater to your every need.
Cycle Storage
Rivercatcher is part of the Cyclists Welcome Scheme which means we are set up guests to bring bikes. With a secure bike shed, access to a water point for washing your bike as well as essential kit should you forget your own, such as puncture repair kits, pump, tyre levers and bike lubricant. There is also space to hang your wet clothes just in case we get some rain in Wales?
Cycle Hire
If you don't have your own as there are plenty of places to hire bike locally or near to cycle routes and centres. 
RH Roberts Cycles is located in Bala and only 8 miles away. It provides cycle hire as well as repair facilities.
Beics Betws has been operating as a bike hire facility in Betws y Coed for 22 years and is one of the most experienced providers in the UK. Open seven days a week throughout the Summer months and for bookings between November and March, they cater for enthusiasts and beginners alike. 
Cycle Maps & Routes
The National Cycle Network is a series of safe traffic free paths quiet on road cycling routes around the UK.  National Cycle Network Map. For serious cyclists this could get you from your home to Rivercatcher Cottages with routes linking all major towns and cities.
Links
www.sustrans.org.uk/wales/national-cycle-network