Gezellig Log Cabin
Sleeps 2
1 Bathroom
Hot Tub
Dog Friendly
BBQ
From
£730 (7 Nights) | £550 (3 Nights)
Check Availability

Gezellig (heh-sell-ick) is our gesture to a bohemian style log cabin. With an eclectic mix of styles and colours it has a vibrant and fun yet relaxed feel.
The Dutch word Gezellig means cosy and friendly, comfortable and relaxing, enjoyable or gregarious. It can also denote time spent with loved ones, or general togetherness. It's less about a word and more about a feeling. A feeling which we have created for you to experience.
Gezellig log cabin has stunning glass fronted apex windows making the landscape of the beautiful Berwyn Mountains part of everyday living. Created for two people to enjoy, the open plan living space means you can cook, relax and sleep with the most amazing views at all times.
The cabin features a rustic yet modern kitchen from designers Devol, a relaxed stylish sofa, wood burning fire to keep you cosy on those long cold nights and you'll sleep well in an award winning king size bed to get ready for another great day exploring the outdoors.
Our first impressions on arrival were great. Gezellig was inviting, comfortable and well-equipped. We had everything we needed to enjoy our time in north Wales. The quality of the experience was enhanced by the expansive views of beautiful countryside. The hot tub is positioned to maximise that sensory delight. We loved the walks up the Berwyn mountains from the door, but there are lots of other places to visit close to hand. Few guests would hesitate to return here. It is distinctively superior holiday accommodation!
June, Gezellig Log Cabin
Facilities
Designer kitchen by 'Devol' with granite worktops and wood topped island with integrated dishwasher
40inch smart tv with Netflix in living area
Wireless broadband connection
Wood burning stove with logs provided
Individual Fridge & Freezer
Dog friendly - 2 well behaved dogs allowed (£30 per dog stay surcharge)
Award winning King Size Burgess Bed
100% Egyptian Cotton bed linen
Shared games room with full size table tennis table and other games
Shared laundry/drying room with washing machines, tumble dryers, drying racks and other facilities
Check Availability
Your widget will appear here.
The Layout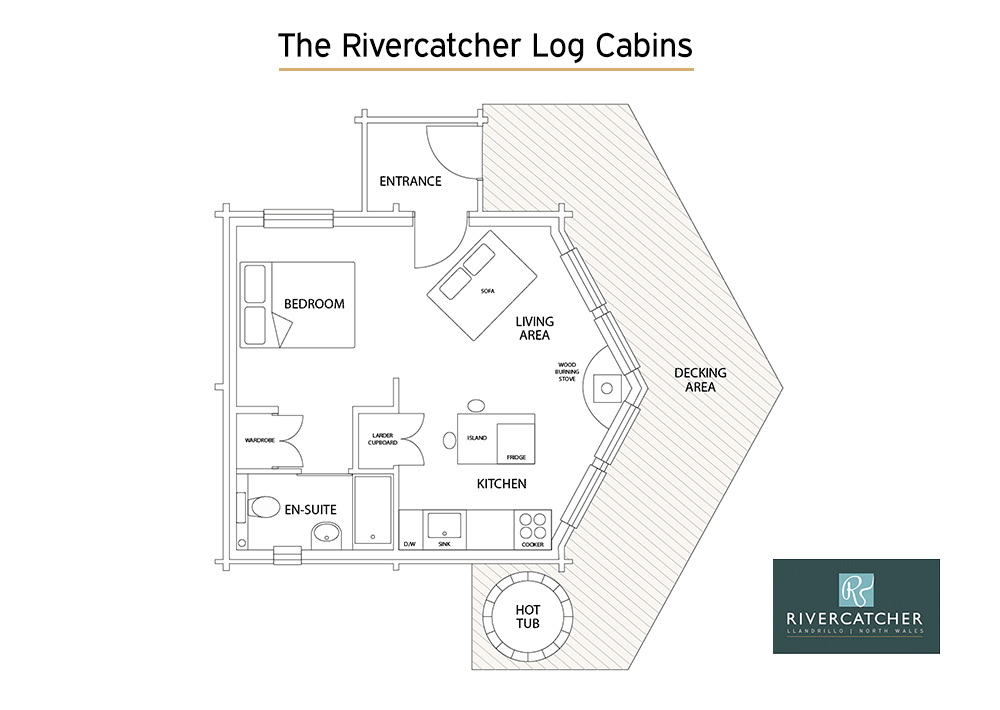 Where am I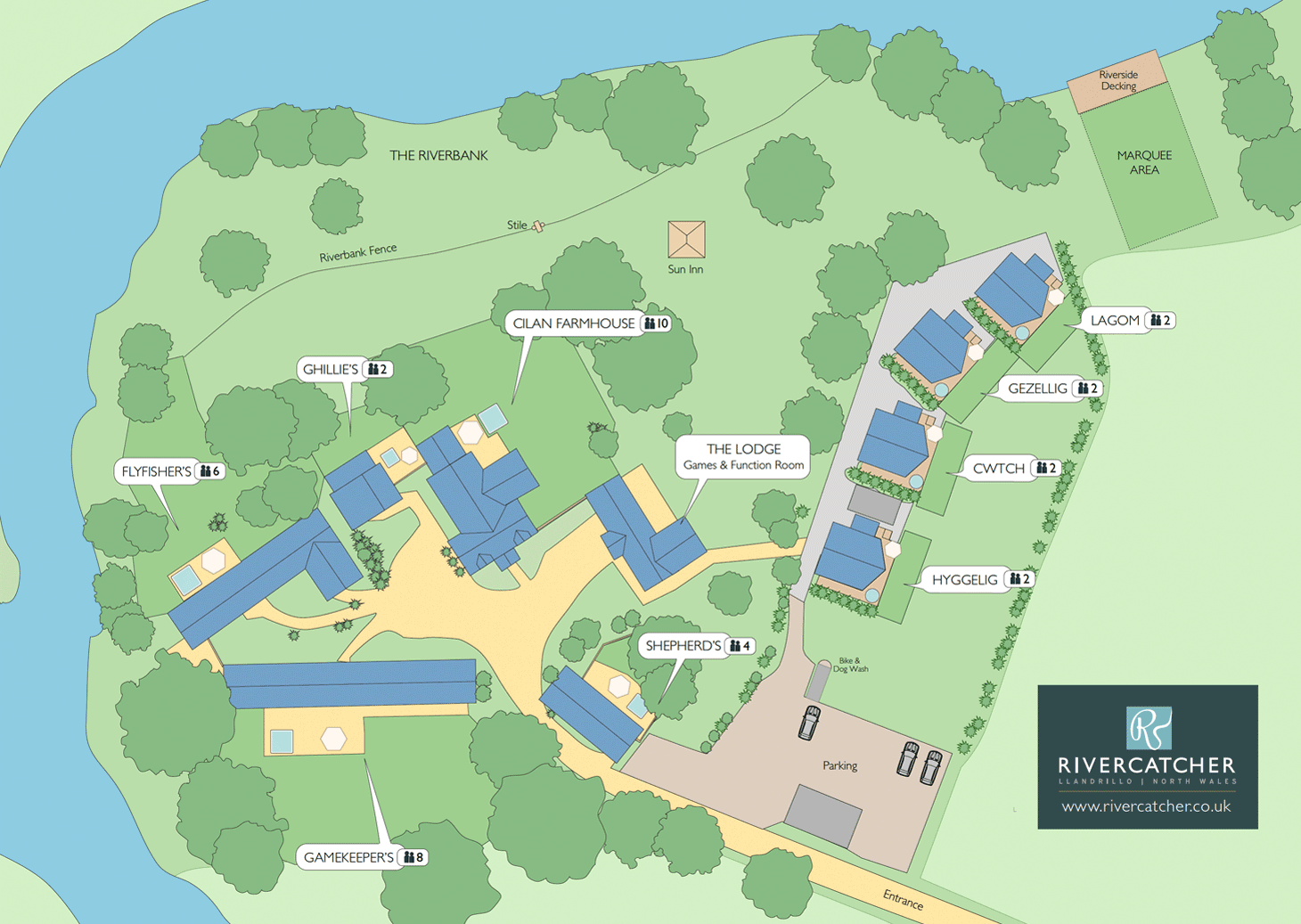 Gezellig Log Cabin Gallery
Take a look around.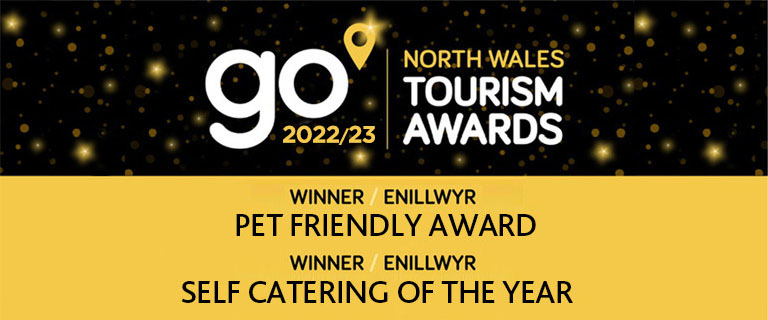 Stay up-to-date
Sign-up and get the latest news and deals from Rivercatcher.