OUR STORY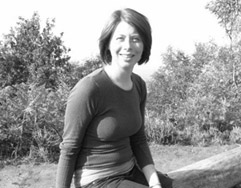 Childhood memories meets 5 star luxury
When I spent my summers in North Wales as a child, little did I think that I'd be returning years later to start a new business. But when I sold my successful delicatessen in Chester at the end of 2010, I wanted a new challenge. With a background in travel and tourism and a passion for food and cooking, I wanted to find a project into 'that allowed me to use my knowledge and enthusiasm in a new venture.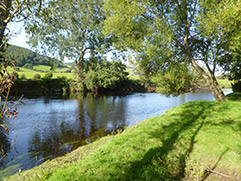 Making lasting memories
I felt that holiday cottages were the perfect opportunity to combine my skills to provide a luxury retreat, but I was unsure exactly where to find the ideal location to create my vision. After many months of searching, a farmhouse called Cilan in Llandrillo came on the market. This particular farmhouse had a happy connection for my family; my dad, Ron, had spent many an hour fly fishing on the opposite bank of the River Dee which surrounds the property and  my mum, Antoinette, had landed her very first fish. He had always loved the property and its beautiful environment and surroundings.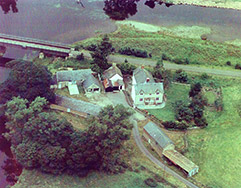 Part of Cilan Farm's history
Cilan has been a part of Llandrillo for centuries with the earliest reference way back in 1400, and is a part of the local history. It is on the site of the former Llandrillo railway, and the embankment and railway bed are still on the property. In fact, the remains of the stone bridge, which once crossed the River Dee, are visible from the back door of the original farmhouse as a reminder of bygone days. I soon recognised the potential of the current farmhouse and its outbuildings to fulfil my business dream. I also fell in love with the idyllic setting with the river running past and the peace and tranquility, taking me back to my childhood summers. The realisation hit that I wanted to create a small group of unique cottages to enable families and couples alike to escape to, but still allowing them to indulge in the feel of five-star accommodation. And so the journey of Rivercatcher began.
Rivercatcher - providing holiday perfection
The process began of turning Cilan and the outbuildings into five luxury cottages, with one of each; one, two, three, four and five bedrooms and a purpose built function and games room named The Lodge.   Each five-star cottage is light, airy and finished beautifully to get a real home from home feeling.  The cottages remain sympathetic to their rich history giving a wonderful mix of old and new.  
"I am delighted to have welcomed our first guests to Rivercatcher and have been overwhelmed by the reactions we receive! It is wonderful to see visitors fall in love with Rivercatcher and the area just as our family did. The luxury cottages can accommodate large families or groups of friends or you may prefer a quieter solo retreat. Whatever your needs, you will experience true escapism in a stunning location, for memories that will last a lifetime."
Rivercatcher's blissful setting, with the gentle sound of the river, offers peace and tranquillity for some well-deserved rest and relaxation.   For the more energetic, there are a variety of walks from short scenic walks to mountains almost 3,000 feet high!  After a long day walking in the fresh Welsh air, there is a wide range of dining options in Llandrillo, from Michelin Star dining to a cosy bistro style all within walking distance of the cottages. 
ABOUT US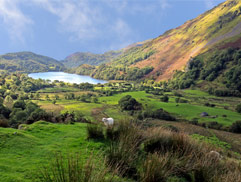 Luxury holiday accommodation in nature's finest surroundings
Rivercatcher is a collection of 5 star luxury holiday cottages in the North Wales countryside on the banks of the River Dee on the edge of Snowdonia National Park and the Berwyn Mountains
With stunning views in all directions this is a truly unique place to stay. Rivercatcher's 1 to 5 bedroom cottages are ideal for a romantic escape or a large family group getaway so whether you want to tuck yourself away for a weekend, explore and adventure for a week or share special memories with friends and family in luxury and beautiful surroundings you're at the right place.
About our cottages
Redeveloped from a collection of farmhouse buildings dating back 400 years Rivercatcher cottages are a mix of old world charm and light and airy modern luxury giving Rivercatcher it's individual feel. Each cottage has its own private hot tub with stunning views, a private secure garden, great for children and dogs and shares the extensive surrounding gardens and riverside walks of its small estate. 
Special events
Looking for somewhere to hold a course, family event or wedding. As well as our 5 cottages we have The Lodge which can be reserved for your own private use. Purpose built and seating up to 30 comfortably with underfloor heating, it has a fully equipped catering kitchen, its own toilet facilities, double tri-fold doors opening onto a private garden patio. It is a versatile space in which to hold an event. Each cottage can be let individually or as a collection, with accommodation for up to 30 guests at any one time.