Book with Confidence at Rivercatcher
We are committed to provide flexible bookings for 2022
As we all continue to adapt and react to the changing circumstances, we have made the decision to change some of our booking conditions. These amendments will be applicable for all NEW bookings. With the latter also applicable for current bookings.
OUR FLEXIBLE BOOKING POLICY
10% deposit to confirm any future bookings made between 1st May 2020 to 31st December 2022 for holidays commencing between these dates. (original deposit amount 25%)


Your balance is due 2 weeks before arrival on all holidays between the 31st July 2020 to 31st March 2022 and 4 weeks on all holidays between 1st April 2022 to 31st December 2022. (originally balance payments made 8 weeks before arrival)
We hope that this will give our guests greater confidence and flexibility when making any future bookings.
IF GOVERNMENT RESTRICTIONS ARE IN PLACE
If you make a booking within the near future and the government restrictions are still in place, then we will offer one of the following options.
An alternative holiday on the same dates next year (if available), will be honoured at the original price. (not including discounted prices)


An alternative holiday on a different date. If the value of the holiday is less than the original price paid, we will refund you the difference. If the value of the holiday is more than the original price paid then the difference will be added to your booking.


If none of the above is suitable then a full refund of money paid.
Clean & Safe at Rivercatcher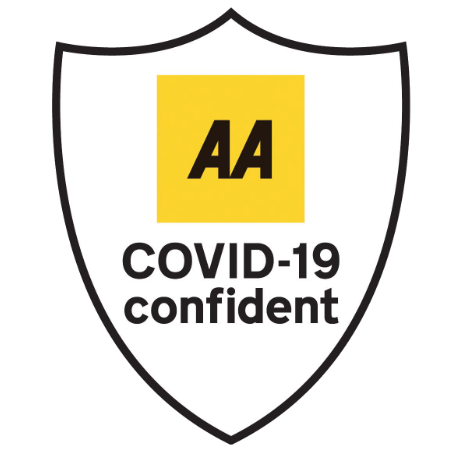 To make sure that your holiday with us feels like the retreat you want it to be, we have been working hard to ensure we follow the government guidelines. We have put procedures in place to make sure your stay with us feels safe and clean. Our priority is to ensure everything we do is effective and reflects current government guidance.




Here what we are doing to ensure a safer and cleaner stay with us
Each cottage and log cabin has a deep clean before new guests arrive

New cleaning process has been introduced

New Arrival and Departure times introduced

Guidelines for guests while staying at Rivercatcher

Guidelines for Rivercatcher Staff
You can read more about these in detail below.
New Cleaning Procedure
A Double clean process has been introduced. This involves are usual comprehensive deep clean followed by additional disinfectant clean, especially focusing on touchpoints such as door handles, bannisters, light switches, remote controls, microwave, cooker controls, key safes, key for properties, etc. All crockery, cutlery, pots and pans will have to be re-washed between guests even if they are already clean. Anyone involved in the cleaning process will be issued with PPE, with regular hand washing before and after cleaning in line with the current guidance.

The hot tubs outside will go through is usual comprehensive clean followed by additional disinfectant clean, focusing on the control panel and covers. To ensure your hot tub has the correct chemical balance and ph levels, our staff will perform our usual daily checks. We will make sure social distancing is followed at all time and control panels are disinfected after checks. We also recommend taking a shower before you relax in the hot tub. Further information about using your hot tub can be found in the information folder in your cottage or log cabin.

New Arrival and Departure times
Your check in time will be 4.00pm. This later check in time is to accommodate our new cleaning procedures. We also have a new check our time of 9.30am, again this is to enable us to follow our longer than normal procedures. At the moment early check-in and late check-out are currently unavailable and we kindly ask you not to arrive earlier than this or check out later on your departure. We appreciate your cooperation in observing these times.
Guidelines for Guests while staying at Rivercatcher
In each property you will have information on coronavirus guidance and information what to do before you depart as advised by the British Government and Welsh Government.
We have been advised for our guests to do the following if one of your party develops symptoms:
Return to your primary residence immediately and self-isolate for 7 days (14 days for everyone else in the party) as instructed by the British and Welsh Government guidance.


Please inform Andy at Rivercatcher by phone and email immediately as our cleaning protocols are different in this scenario.

Needless to say if one of your party develops symptoms in the days prior to your scheduled stay with us, please follow Government guidance – self isolate, get tested and DO NOT TRAVEL.


Guidelines for Rivercatcher staff
Our team members are already experts at staying in the background to ensure your privacy, but now they'll be following social distancing guidelines at all times too. To ensure the wellbeing of guests and team members, we are constantly reviewing our processes. Our priority is to ensure everything we do is effective and reflects current government guidance.
Thank you for your help and understanding. We very much hope that all our guests will continue to have wonderful holidays with the reassurance that we have your health and wellbeing as our priority.