RIVERCATCHER 2020 WEDDING SHOWCASE
For a few select weekends each year we make Rivercatcher yours to celebrate your big day
Come and see how unique a wedding at Rivercatcher can be. Set on the banks of the River Dee in a large Tipi tastefully decorated and styled.
On the day you can experience...
------------------
The fantastic Wedding Tipi from All About Me Marquees & Events with settings for a range of wedding styles.
For smaller weddings the Rivercatcher Lodge and Gazebo.
and discuss your wedding with...
------------------
Jade Leung - Wedding Planner and Stylist      https://www.jadeleung.co.uk/
Heledd Roberts - Wedding Photographer       https://heleddroberts.co.uk/
Kim Ritter - Wedding Videographer      https://www.kimritterfilms.co.uk/
Hayley's Piped Dreams - Wedding Cakes      https://www.hayleyspipeddreams.co.uk/
Tulipa Flowers - Wedding Flowers      https://tulipaflowers.co.uk/
Rosehip and Wren - Wedding Flowers      https://www.rosehipandwren.com/
The Silk Loft - Wedding Gowns       https://www.thesilkloft.co.uk/
Sara Lois - Jeweller      https://www.saralois.com/
Modern Scribe - Stationery     https://www.modernscribe.co.uk/
------------------
and to keep the party going listen to an acoustic set from The Function Hub and enjoy samples from carefully selected caterers providing a range of options for your day.
You can also explore our 5 star accommodation, the magnificent 5 bedroom Cilan Farmhouse and the snug Lagom Cabin as well as the Lodge or Gazebo where the vows are made.
Entry is free but will be limited so register for your tickets today.
Register for your free ticket >>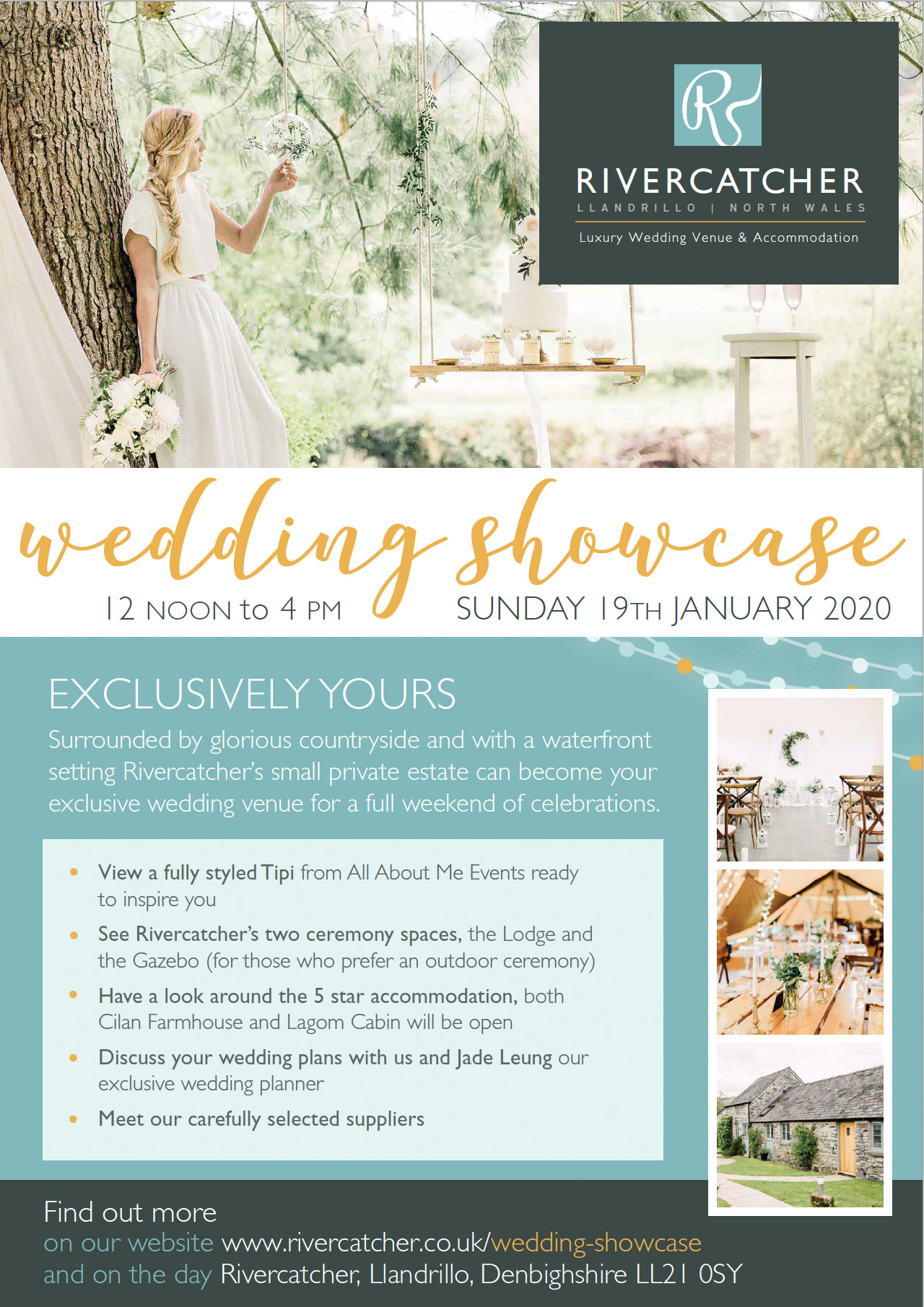 REGISTER BELOW FOR YOUR TICKET
Tickets are free but limited. Let us know you're coming and reserve your place with us.